You are here:
Home
> Wushu and Dragon and Lion Dance Parade
Wushu and Dragon and Lion Dance Parade
Date:
04/08/2019
Performance:
Senado Square: Around 16:45 – 17:00
Ruins of St. Paul's: Around 16:50 – 17:15
Albergue SCM: 17:30 – 17:45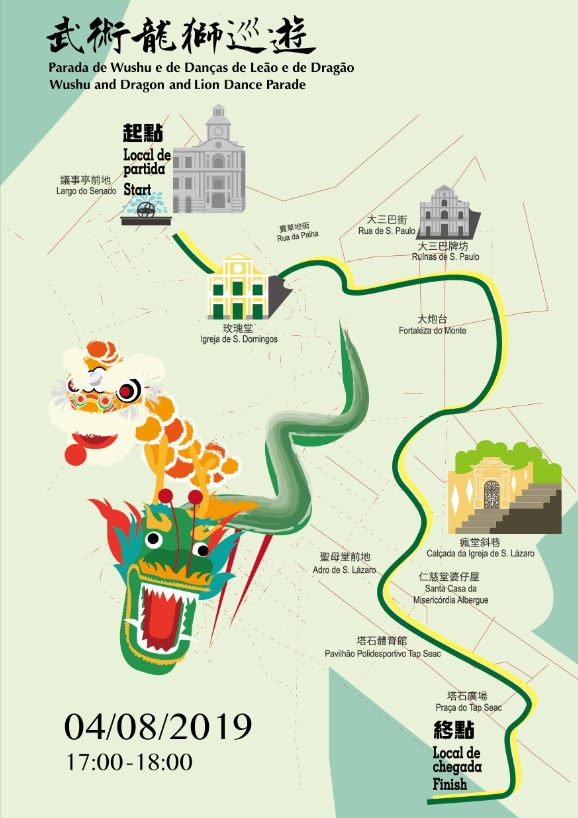 The Wushu and Dragon and Lion Dance Parade will start from Senado Square and run through various landmarks of Macao, including the Ruins of St. Paul's and the Albergue SCM before arriving at the final destination Tap Seac Square. In addition to the participation of wushu and dragon and lion dance teams, song and dance performers will also take part wearing wushu-themed costumes, resulting in a spectacular festival.
* The Organizer reserves the right to make changes to the program if necessary.
Copyright © 2023 Sports Bureau. All rights reserved.